Adrian's Philosophy
When you accept golf is made up of many different people of differing ages, skill levels and abilities you may have to accept that a 'one size fits all' in terms of coaching someone. Depending on where you are in the spectrum of experience a good coach may require a very large 'toolbox' of skills and knowledge in order to best help each student.
The novice has different needs to the established player and the aspiring elite player has different requirements to the professional. Some things I do know are – everyone loves the feel of a well-struck shot, nobody enjoys playing badly, and we all ultimately want to hit the ball less often for that perfect round!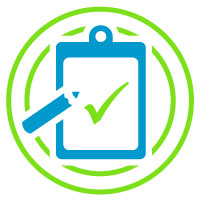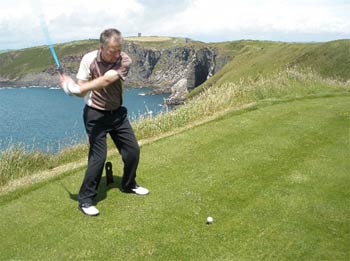 The joy of a well struck shot and the personal endeavour to 'own' a technique and attitude to produce consistently good golf is the pinnacle that makes the journey of learning and teaching so addictive. My personal satisfaction comes from helping players of every level understand what THEY need to do to enjoy better golf and keep improving. The odd glimpses of success keep us all addictive yet frustrated, elated yet fragile in the pursuit of you against yourself.
My professional crusade to play my best and ultimately become the best coach I can be, began not long after becoming an assistant professional way back in 1978! 
My desire to improve has taken me around the globe and allowed me to befriend the very best coaches and investigate the knowledge from the very best people in the game. I've been very fortunate to coach at every level right up to European Tour Players and internationally at a high level.
Experience gained from years of continued professional development studying the swing, biomechanics and psychology has provided me with a very comprehensive set of skills to assist a broad section of golfers from club to Tour level. My passion for game has resulted in being one of the longest-serving professional contributors of instructional features to Britain's best selling golf magazine Today's Golfer along with a large content of online video instruction.
Every season throws up new theories and technology to measure golf performance which all have their place in the game. The coach has an obligation to understand the intricacies of the game but an equal responsibility to deliver the complexities to the student in their utter simplicity.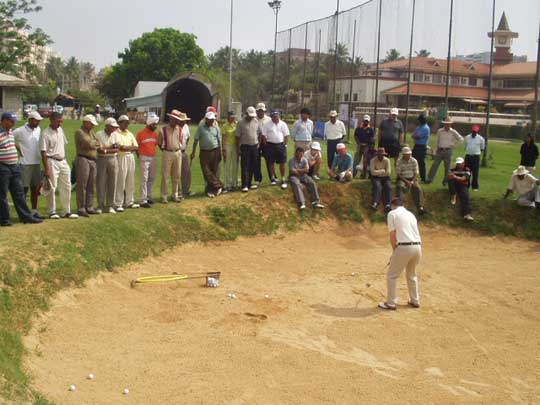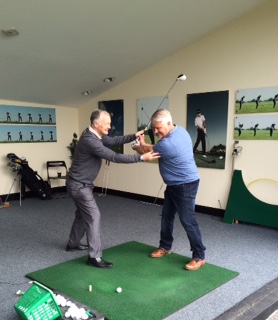 Adrian's passion for teaching still involves him spending 85% of his time providing top quality instruction at his base at True Fit Golf in Warrington, Cheshire. His diary is always full with golfers of every skill level taking advantage of his ever-growing teaching wisdom. Adrian seems just as excited when he helps a beginner hit their first shot in the air as he is when one of his growing band of young players wins a Championship or is selected for county honours. The 'love of golf' and making a difference to someone's outlook or game still seems to be the motivating force with his coaching and as it states in his teaching logo, Adrian is still striving to help players of every level, LEARN, IMPROVE and ENJOY their golf.
Buy your lessons online here
Discounts available for block bookings