Adrian's History
Living and growing up less than a short pitch from the 15th hole of a golf course inevitably meant Adrian Fryer would begin his love affair with the game as soon as he was old enough to realise the course offered something more of a challenge than a convenient playground.
Despite neither of his parents playing golf Adrian and a pal joined the junior section of Worsley Golf Club, Manchester and Adrian was immediately hooked by the fun, solitary challenge and frustrations of the game.
His early teens were absorbed with a total obsession for the game spending every waking hour hopping over the fence after school to caddy, play or practise his technique. Caddying for the club's lowest handicap players, studying books and having a keen eye for mimicking the better players meant Adrian very quickly achieved a category one handicap wining a several competitions along the way.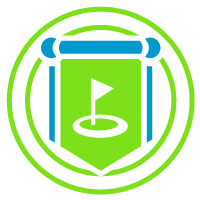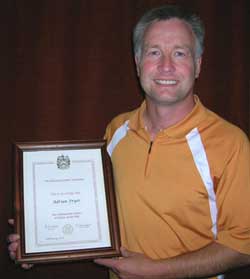 At 16 years of age like many other teenagers all Adrian could think off was winning 'The Open' and becoming a top tournament player so he embarked on his professional career by taking an assistant professional's job at Prestwich Golf Club Manchester. The reality of spending many hours stuck in the shop prompted a move in 1979 to Ringway Golf Club, Altrincham, Cheshire where he was ultimately very lucky to train under the tutor ledge of two of the regions most respected professionals. Adrian's first boss Alec Robertson was nearing retirement but in the two years Adrian spent as his understudy he was able to study and learn valuable lessons from one of golf's 'old school' master professionals. Alec, like many of his contemporaries of his era combined a club pro's job with the role of club maker, teacher and top class tournament player.
During the winter months Adrian learnt how to fashion a usable driver starting from just a raw block of wood under the watchful eye of the old club maker. Adrian observed Alec's playing and teaching wisdom and would delight in tales of Alec's top finishes in 'The Open' playing alongside Bobby Locke and the Ryder Cup players of the era. Alec's gradual retirement meant more responsibility running the shop and teaching the members until the new head professional Nick Ryan was appointed. Again, Adrian was very fortunate to continue his training under the guidance of Nick, a highly respected former County Champion, first class county coach and competent, wise and knowledgeable professional.
Adrian was still committed to developing his own skills as a player competing in regional PGA events and reaching the final qualifying stages of the Open Championship in the early 80's, but he also recognised he possessed skill in helping other players with their own technique and enjoyed the process.
At the age of 22, Adrian became the youngest ever full club professional in the region when he secured the club professional's post at Chorley Golf Club, Lancashire in 1984. Adrian's full commitment to his new role meant his own playing career taking a back seat to his full time retailing and teaching duties. Although he still managed to play 'respectable' golf finishing 2nd in the Lancashire Professional Strokeplay Championship teaching and researching teaching methods increasingly became more of an interest to Adrian. He also started communicating his coaching ideas through an instruction column in the local newspaper 'The Chorley Guardian'.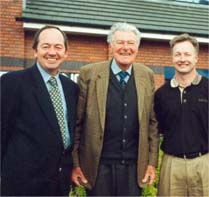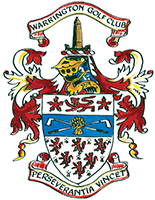 After four happy years at Chorley Adrian moved to the Warrington area securing the club professionals post at the prestigious Warrington Golf Club. Adrian continued to develop his reputation with his enthusiasm about golf, whether it was offering advice about the golf swing or the latest up to date most suitable equipment. In 1991 Adrian moved the short distance across Warrington to Drivetime, the North West's' first 60 bay, two-tier golf driving range and was instrumental in setting up Drivetime Golf School. Ahead of its' time, Drivetime Golf School offered tuition in private bays by qualified P.G.A. professionals accompanied by video analysis. Over the years Adrian developed and worked with a team of experienced professionals, all who have enjoyed discussing and analysing thousands of different swing actions and theories. This learning environment coupled with Adrian's' obvious inquisitive and enthusiastic attitude to study the merits of all techniques has provided Adrian and his colleagues with invaluable experience in the art of swing assessment.
In further efforts to convey his ideas Adrian created and wrote a series of golf cartoon strip lessons which featured weekly in the Warrington Guardian newspaper series and later in the Manchester Evening Newspaper. Being passionate about coaching and keen to develop communication between P.G.A. coaches in 1998 Adrian inaugurated the North region P.G.A. teaching conference at Drivetime. This involved presenting theories on teaching methods alongside European Tour's leading coaches including Peter Cowen, Denis Pugh and golfing legend John Jacobs OBE. This annual event proved hugely popular with the region's professionals with over one hundred attending each event to listen to the experiences of coaching at the highest level.
In 1999 Adrian contributed a couple of small instruction features to Golf World magazine and the respect he gained from the accompanying instruction editor meant Adrian was approached in late 2000 to be involved in a new exciting series for sister magazine Today's Golfer by the same instruction editor. After a series of interviews about his ideas and thoughts about golf, the main editor was suitably impressed by Adrian's knowledge, creativity and enthusiasm to share his thoughts in some original ways and TEAM TG series was born. Since the original series, over the last eight years, Adrian's instruction ideas have been seen by 100,000's of readers in the Team TG, Golf Doctors and Learn To Play features. These popular series have since been syndicated all over the world to other golf magazines various countries including France, Germany and South Africa making them truly international.
Adrian's creativity took a new twist when he designed and patented some game improvement cover gifts for Today's Golfer. The ideas took the form of mats whereby the golfer could form a stance and use carefully formed lines and cut-outs to create the correct stance for various clubs then train their body to move the club-head in a consistent and powerful arc. The initial idea has now grown into an Internet-based company where keen golfers can purchase these training aids on-line along with Adrian demonstrating key swing fundamentals on a 45 minute DVD.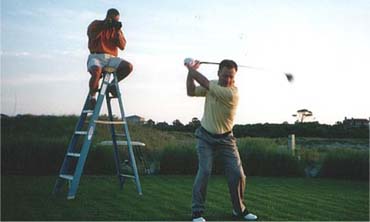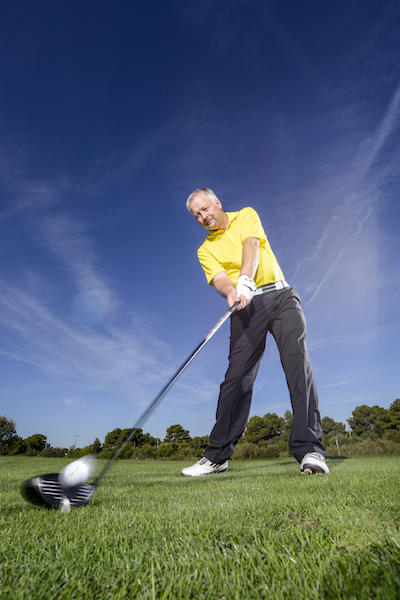 After nearly twenty years coaching at Drivetime Adrian's passion for teaching then took him to establish a very busy coaching facility at True Golf Warrington.
More recently in August 2017, Adrian has moved to the Liverpool Golf Centre Netherley joining their experienced team of PGA coaches at this busy and expanding venue.
The move involves him spending 80% of his time providing top quality instruction alongside helping with the exciting developments taking place at the Centre. His diary is always full with golfers of every skill level taking advantage of his ever-growing teaching wisdom.
Adrian seems just as excited when he helps a beginner hit their first shot in the air as he is when one of his growing band of young players wins a Championship or is selected for county honours. The 'love of golf' and making a difference to someone's outlook or game still seems to be the motivating force with his coaching and as it states in his teaching logo, Adrian is still striving to help players of every level, LEARN, IMPROVE and ENJOY their golf.