Since August 2017, Adrian is now based at the Liverpool Golf Centre, Netherley Merseyside full time coaching golfers of every skill level, plus assisting in the exciting development and expansion of LGC takes up the bulk of Adrian's schedule each week. His students include keen handicap players' right through to many local professionals and leading amateurs. Adrian has been instrumental in helping a number of amateurs secure several County ladies, girls and boys County Championship Titles with some of his current charges achieving +3 handicaps and representing England internationally.
Adrian feels very privileged to be friends with many leading coaches from the UK and USA and is often happy exchanging the latest thoughts and information regarding player performance.
As part of his Continued Professional Development Adrian has achieved 'Fellow Of the PGA' status and is still very motivated to research any area of the game including, psychology, short game, biomechanics or anything performance related. 08 saw Adrian re launch The North Region PGA Coaching Conference, this event was a great hit (see articles) with the Region's PGA members, Adrian and panel of like-minded speakers shared their experience with the gathered delegates and looks set to continue annually.
Spend time with Adrian and it's obvious he is still passionate about helping people play better, this passion and creativity allowed him to diversify into compiling 100's of instruction articles for Britain's best selling Golf publication Today's Golfer and being selected as one of their TOP12 Teachers Panel.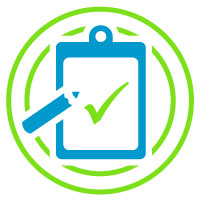 Personally over 35 years ago I attended my first coaching related event hosted by the PGA at Moor Allerton Golf Club, Leeds. The Father of The European Tour, Ryder Cup player and Captain, legendary teacher, player, author and man responsible for modern day coaching John Jacobs OBE presented his spell binding coaching wisdom. Little would I know that some 25 years later he would return to his Northern PGA roots and kindly present for me at my own North Region PGA Coaching Conference.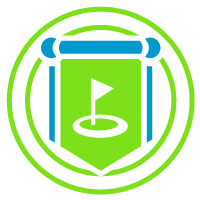 Adrian's Past History
Living and growing up less than a short pitch from the 15th hole of a golf course inevitably meant Adrian Fryer would begin his love affair with the game as soon as he was old enough to realise the course offered something more of a challenge than a convenient playground.
Despite neither of his parents playing golf Adrian and a pal joined the junior section of Worsley Golf Club, Manchester and Adrian was immediately hooked by the fun, solitary challenge and frustrations of the game… READ MORE>>>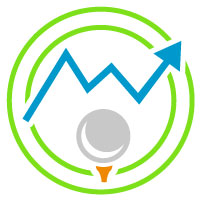 Continuos Professional Development
As with many professional bodies continued education and keeping up with the latest industry development is a necessary requisite of retaining your professional status. The same applies to PGA membership and the CPD programme has been offering specialist courses in every aspect related to the golf industry for over ten years… READ MORE>>>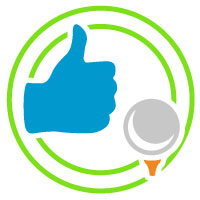 Adrian's Testimonials
When you accept golf is made up of many different people of differing ages, skill levels and abilities you may have to accept that a 'one size fits all' in terms of coaching someone. Depending on where you are in the spectrum of experience a good coach may require a very large 'toolbox' of skills and knowledge in order to best help each student.
The novice has different needs to the established player and the aspiring elite player has different requirements to the professional. Some things I do know are- everyone loves the feel of a well struck shot, nobody enjoys playing badly, and we all ultimately want to hit the ball less often for that perfect round… READ MORE>>>
Future Talent
Over the years I've been very fortunate to play a role in assisting some very talented youngsters achieve some great quality golf and win countless, club, County, Country and International Championships.
We now live in an instant get rich quick world where certain expertise and technologies can be acquired very quickly, unfortunately golf is not one one of them. Like a concert pianist, ballerina or world class snooker player learning to become a champion golfer takes, knowledge, technique, patience, resilience, determination, skill, support and a little luck too…READ MORE>>>
 Adrian's PGA Pupils
PGA Professional pupils who have consulted with Adrian on swing changes and theory. READ MORE>>>
Contact Adrian
If you'd like to contact Adrian about anything on this website or to book your next lesson please click the button below